The New Highway from San Jose to the Coast
San José-Caldera Highway Opened in March of 2010.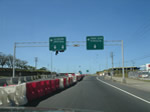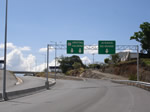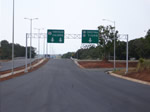 After 30 years in the planning and two years in Construction, the New Highway to the coast is set to open in a few months. This will cut driving time in half from San Jose to the Central Pacific Coast and both demand and prices for good beach front property and is sure to increase. Already, price of land near the exits in La Garita and Atenas has double and tripled in price.
We recently got a pass to drive the New Highway from Escazu to Atenas and have posted the photographs on our web site. Click here to take a photo tour of the New Highway.