Henry Kaufman Invests Millions in Costa Rica ...
Wall Street legend Kaufman Eyes Costa Rica Real Estate Market; Believes Americans Will Retire Here and Seek Medical Care
by Bret G. Dudl
March 4, 2009
1:52 PM CDT
I'm impressed, but not surprised. I view it as a wonderful validation whenever I see a billionaire looking for great deals in Costa Rica's Southern Pacific region and Osa Peninsula. Henry Kaufman is not the first, nor will he be the last to invest in this beautiful country.
The $1 billion loan to develop Costa Rica's infrastructure, the new airport coming in Sierpe, and the Costenera highway project being completed in 2009 all are attracting major foreign investment. Investment of this magnitude will pay off handsomely for the local economy (and locals), and with Costa Rica's strict eco-friendly development rules, the ecology won't suffer a bit.
From our friends at A.M. Costa Rica;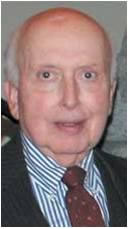 Henry Kaufman
The latest entrant to the Costa Rican real estate market is Wall Street's Henry Kaufman, famous since 1957 when he took over the largest bond specialist unit of the New York Stock Exchange.
He follows such famous names as Mel Gibson, Steve Case of America Online, Madonna, Danny Devito, one of the famous princes of Saudi Arabia, the Chinese premier who is investing $300 million, Amazon, Proctor & Gamble and Intel, which invested $900 million in its manufacturing operations.
Kaufman is known among the insiders in the financial community as a genius at contrarian investing. During the 1970s downturn in New York City he was the buyer of last resort for Con Edison bonds, which resulted in huge gains. Kaufman was buying Con Edison Bonds at 30 percent of face value when the city was told no help was coming from the federal government to keep the lights on in New York.
Of course the bonds never defaulted, and the returns were in mega millions to Kaufman.
Associates say that Kaufman believes that Costa Rica will become a huge market for retirees who want a lifestyle in this country where the weather in the major market of the Central Valley is always springtime, similar to Southern California.
He also is said to believe the cost of living and medical care, which is up to world standards in the private hospitals, is a fraction of the costs in the U. S. and Europe and that the 55-and-older senior retirement communities, assisted living and even nursing care will propel the growth of Costa Rica to double digit gross national product during the next 20 years.
Kaufman wants in while the crisis has opened opportunities that have never existed in the last 10 years of one of the hottest real estate markets in the world, associates say.
Kaufman was the largest shareholder of Apple Bank of New York along with many other holdings. He was the financial controller of all of the $320 million Maurice Kanbar received for selling Skyy Vodka and created $190 million in additional profits from this account. One of the investments was buying 32 percent of downtown Tulsa, Oklahoma, at distress prices starting in 2005. Tulsa is one of the few cities that has weathered the U.S. real estate crisis and actually has increased in value. He also was the funding source of capital for Heine Herzog (Mutual Shares which merged with Franklin Templeton), the largest over-the-counter marketmaker in the U. S.
Kaufman bought buildings in Soho at $30 square foot in the distress times of the 70s and became a legend in value investing when the market climbed to $200 a square foot,
He also purchased the East West Natural Food Macrobiotic restaurant where luminaries like Gloria Swanson, Jane Fonda, John Lennon and Yoko Ono often came to dine.
Costa Rica is his latest interest, major news is expected. Angela Jimenez, a well-known appraiser with Orbit Costa Rica, said she is now in discussions with Alberto Rampoldi of the Avalon development about one of Kaufman's latest ideas.
Kaufman's first project will be 500 senior units in Santa Ana
by Bret G. Dudl
April 4, 2009
1:48 PM CDT
A couple of weeks ago, I posted about billionaire Henry Kaufman looking to invest in Costa Rica's real estate market. If you missed it, you can read that post here. To follow up, our friends at A.M. Costa Rica published another story about Kaufman's investment activities. As I said before, it's a wonderful sign when you see a billionaire like Kaufman looking to invest in Costa Rica. The local economy and by default, local Ticos, will ultimately benefit from this investment in Costa Rica.
Source: A.M. Costa Rica staff
Henry Kaufman's first project in Costa Rica will be a 500-unit senior living complex in Santa Ana not far from the Cruz Roja building and just four blocks from the commercial center.
Kaufman, a Wall Street legend, has been in Costa Rica hearing real estate proposals. But the $60 million senior living project is fully permited and ready to go. Associates say the ground breaking on the seven-hectare (17-acre) tract may be as soon as July.
Kaufman, 84, is anxious to become a part-time Costa Rica resident, sharing his time between here and Tulsa, Oklahoma, where he has purchased about a third of the downtown area.
Kaufman is high on Costa Rica, noting that the climate is perfect, the standard of living is high, the cost of living is low and there are no simmering social protests. But he said he believes the country is not promoting itself to the extent that it should be.
Kaufman is an expert at locating hidden value. He made millions in Wall Street by recognizing undervalued bonds. He has such a reputation that the Spanish language newspapers sought him out for his views on the economy.
He is pretty blunt. Despite his career as one of nine interdealer bond brokers on the floor of the New York Stock exchange, he is out of stocks and bonds, he told a reporter from El Financiero.
He has his reasons. At the current interest rates, the return on bonds is not worth the risk, and the current economic situation makes it impossible to know the true value of a company, he said.
Kaufman said he envisions something like the Del Webb Sun City adult living concept in Santa Ana. One of each unit's occupants will have to be 55 or over and children will just be visitors, an associate noted.
Kaufman said in an earlier story that senior retirement communities, assisted living and even nursing care will propel the growth of Costa Rica to double digit gross national product during the next 20 years. But he also said that during his visit here he met with representatives of other projects that he will consider. He left today.
Kaufman styles himself as a visionary, but in his conversation Saturday at an Escazú home some nostalgia could be detected and a little anger at the financial managers who have damaged the U.S. economy.
They have no discipline and no responsibility, he said. Kaufman noted that when he had his own firm starting in 1958, the owners were partners. There were no corporate shields to hide behind. He is certain that interest rates are headed upwards, in part because of government spending.
Kaufman is no stranger to tough times. He grew up in Fall River, Massachusetts, which was hard hit in the Great Depression. He concedes that may be what attracted him to Tulsa where tall office buildings were standing vacant because the oil wealth had moved to Houston, Texas.
Now his eye is on Santa Ana where he hopes to duplicate his financial successes.