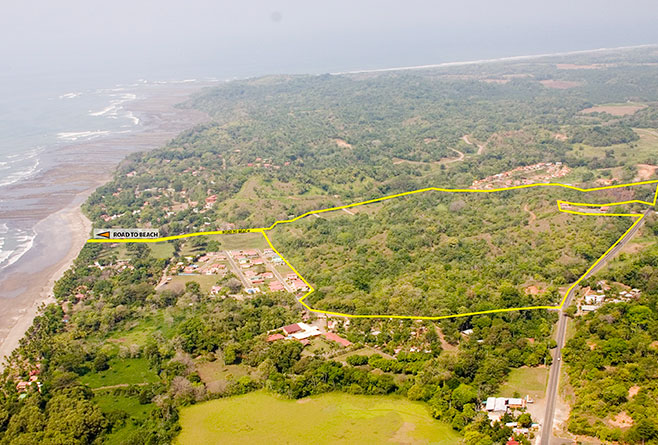 Las Olas Beach Front Development Project For Sale.
The Las Olas Development is 249 residential building lots on 42 Acres, ALL relevant permits are in place. The project is located on the Central Pacific coast in Esterillos Oeste, on a beautiful "Blue Flag" designated Beach. It is 20 Minutes from Jaco Beach, 40 minutes to Manuel Antonio National Park. It is very close to San Jose airport and the only site, from Jaco Beach to Manuel Antonio, with gently rolling oceanview hills next to the Ocean. This project is located in the most popular tourist corridor in Costa Rica.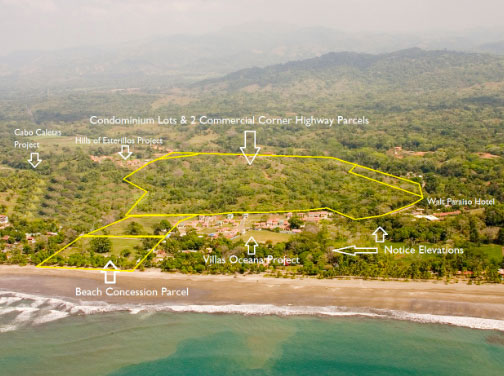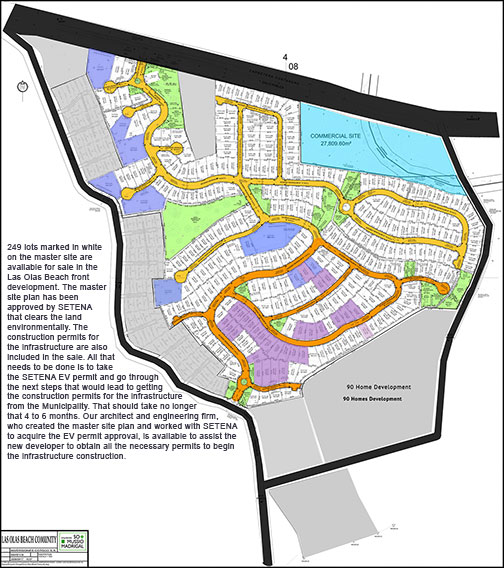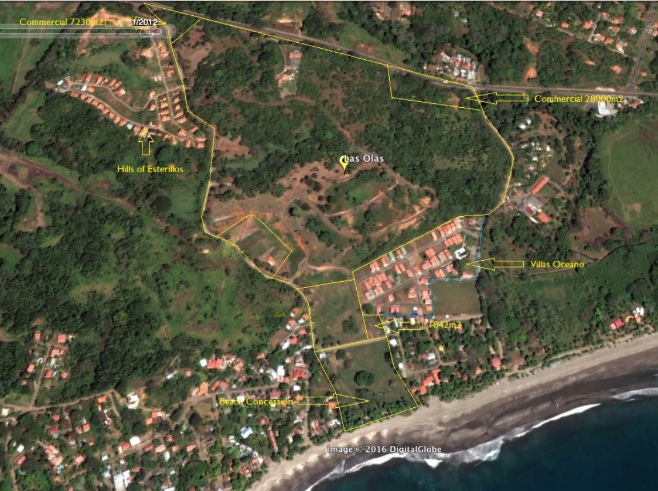 Drone videos Las Olas Beach Community Project from the Beach and adjoining project for 94 homes on 200 to 250 sq meter Lots.
Drone Videos oF Rock Construction Malaga Project. 6 Kilometers South West from Las Olas 400 Homes on 250 to 300 Sq Meter Lots Project started in 2011 and was built and completely sold out by the summer of 2016.
Mistico Project 7 Kilometers North West of Las Olas.
Drive through of Las Olas Project May 2011.
Las Olas Buyer Testimonial