Las Olas Beach Project For Sale in Costa Rica
Located in Center of Costa Rica's Most Popular Growth and Eco Tourism Corridors
247 Approved Building Lots
In the Center of Costa Rica's Main Tourist and Growth Corridor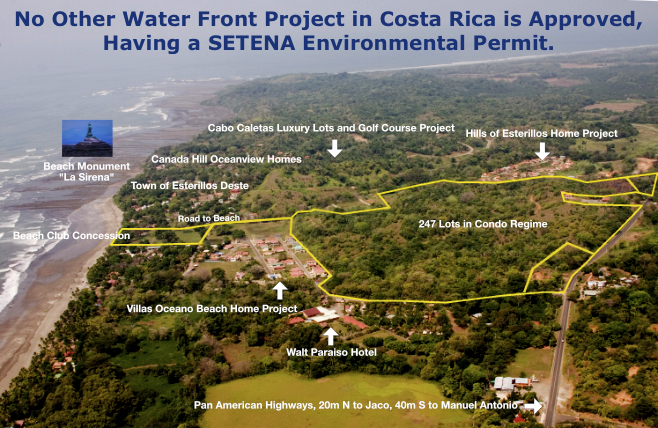 Residential Oceanview Beach Homes Project
Prime Location on Costa Rica Central Pacific Coast
247 individually titled, residential home building lots on 42 acres
Shovel Ready For Infrastructure Build Out - Includes all Engineering
Secure Gated Community Home Owner Association Structure
High Growth Area-Central Pacific Coast
20 mIns SE of Jaco
40 mins NW of Manuel Antonio
Close to San Jose airport
Gently Rolling Ocean View Hillside Lots
Located in the most popular tourist corridor in Costa Rica.
Property Surrounded by New Roadways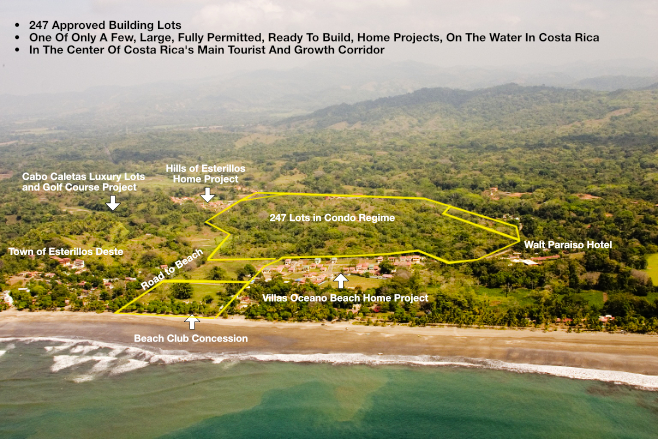 Esterillos Oeste Beach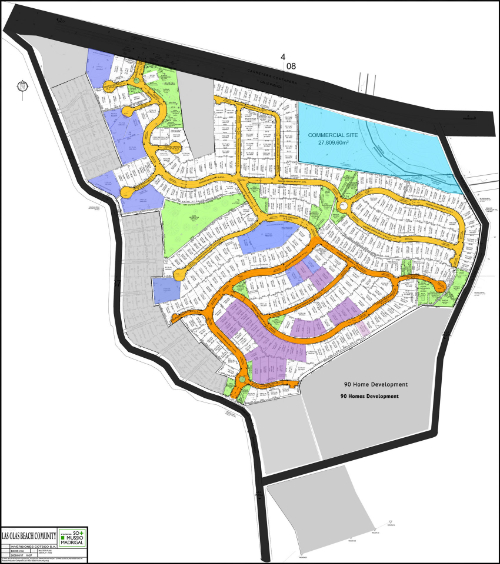 The Approved Master Site Plan
247 Lots marked in white on the master site are available.
The master site plan has been approved for buildout by the country's top Environmental Regulatory Authority, (SETENA).
Builder will just need to register with local municipality and apply for building permits.
Original Architect and Engineering Firm That Obtained Approvals Are Available for Assistance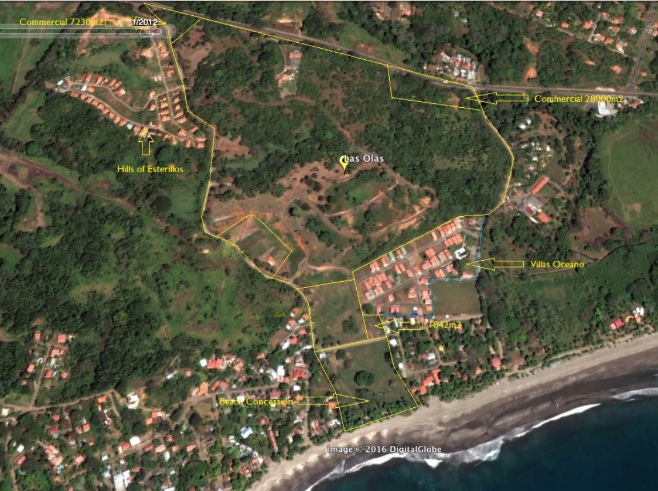 Google Earth Map Imagery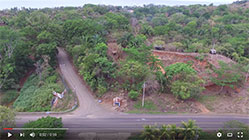 Above videos show the Property from its highway corner and Pan American Highway frontage, then the bulk of the oceanview land (247 lots), some adjoining homes projects, and the Pacific Ocean Views.
More videos on our Photo Gallery Page .
Drone Videos of Rock Construction Malaga Project. 6 Kilometers South West from Las Olas 400 Homes on 250 to 300 Sq Meter Lots Project started in 2011 and was built and completely sold out by the summer of 2016.
Mistico Project Just 7 Kilometers North West of Las Olas. Same size lots here are selling for $120,000 to $400,000.
Drive through of Las Olas Project May 2011.
Las Olas Buyer Testimonial